TEDDY BEARS MUSEUM IN PATTAYA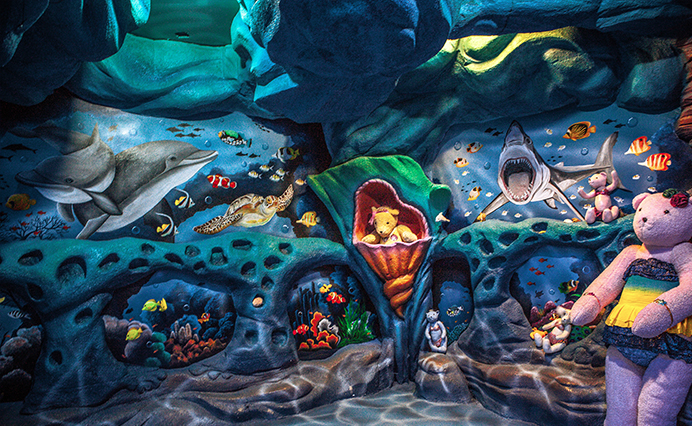 In a boat-shaped building and 40m long Dragon on Beach Road in North Pattaya is the first museum bear plush Southeast Asia. Under the concept "The room with the teddy bear to treasure hunt" Teddy Island Museum has 12 areas decorated with more than 1,000 stuffed animals under different themes to entertain visitors.
This museum was opened in October last year by a Korean company. The difference between this and most teddy bear museums in other countries is that here the toys are not kept in glass boxes so that visitors can embrace them and take pictures with them. Even adults can feel happy here in this journey filled with childhood memories.
There are many areas for visitors such as Inca, dinosaurs, fossils, Thailand, under the sea, Eskimo, city of Santa, Fairy Tale, Chinese and European areas. The areas also contain other stuffed animals. On weekends visitors can attend various dance performances. You can of course go shopping for leave with memories overflowing with tenderness.
If you go to Pattaya try to greet your childhood and do not forget your camera.
Visit
www.teddyisland.co.th
for more information.