CHAO PHRAYA - LORD OF THE WATERS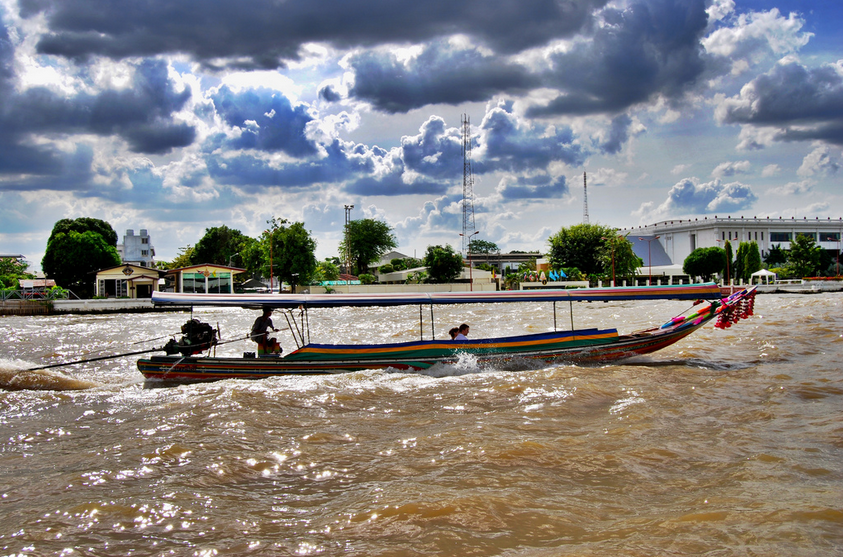 Chao Phraya lord of the waters :
Every country has its natural jewels and if we talk about a river in Thailand we are obliged to present the
Chao Praya
or Menam Chao Phraya River is the most important in Thailand after the Mekong and the Salween.
The Chao Phraya is the only one to fully sink in the country and he is still the major axis of transport and trade. The river forms at the confluence of the Ping and Nan rivers and flows south for 372 km, passing through the heart of Bangkok which took place in the famous floating markets that we find only outside of the city as to Damnoen Saduak. The river ends in the Gulf of Thailand to Pak Nam Samut Prakarn. The Chao Praya Valley is a large rice producing region.
Chao Phraya is a Thai honorific term, which can be roughly translated as "lord of the waters".
But like all urban rivers, the history of the Chao Praya is closely linked to the city through which it passes. Once in Bangkok you certainly would understand one of the nicknames of the capital, Venice of the East.
You will find ferries, slow barges, children always playing in the red-brown color water, wooden cabins mottled by the elements still reeling over the water.
Soaring hotels and condominiums, as many solemn temples, churches and municipal buildings evoking the European architecture of the 19th century also implanted the decoration of the River of Kings.
All these boats (sampan) in strange wood that sell noodle soup or dried squid to the hungry workers.
It is this juxtaposition of calm and chaotic, modern and traditional, religious and secular, ugly and sublime, foreign and domestic which makes the Chao Phraya so evocative.